10A. ALGI-ANCHOR RES
QUICK SETTING POLYESTER RESIN BASED ANCHOR GROUT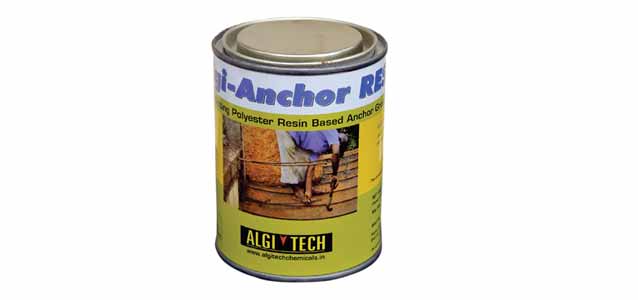 Properties: Algianchor Res is a solvent free two component anchor grout that provides maximum anchorage for extension of rods in building construction. It also provides very high early strength.
Application Method: Mix well all the resin with powder (hardener) for 2 to 3 minutes manually or by using drill and paddle (maximum 600 R.P.M.). Quantity of powder can be reduced where higher flow is needed. Mixed resin should stand for 1 to 2 minutes to let the entrapped air escape.
Download Product PDF

10B. ALGIANCHOR CAPSULE
EXPANDING CEMENTATIOUS ANCHOR GROUT FOR TUNNELING WORK.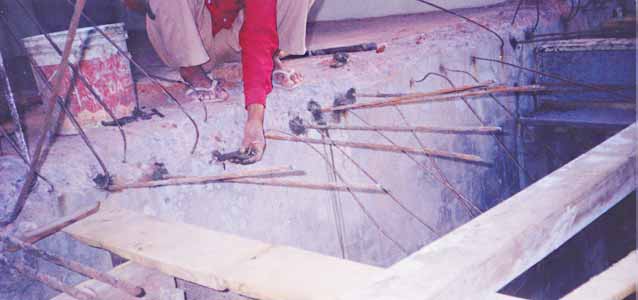 Properties: It has expansion & thixotropic property & is supplied in plastic capsules. Hence it saves labour cost. Highly economical compared to resin capsules.
Application Method: Dip ALGIANCHOR capsule in water for 2 to 4 minutes until it absorbs water and then immediately place it into the pre drilled bore (hole). Drive reinforcing rod through the capsule.