12A. ALGICOAT EPX ZN
ZINC RICH EPOXY PRIMER FOR METAL SURFACES.
Properties: It is based on zinc and epoxy resins to be used as an anti corrosive primer. It is ideal for metal surface as base coat. It finds application in industrial structures, radial gates, irrigation projects etc.
Application Method: Mix resin and hardener in the ratio of 1:1 by volume & apply coat on dry and clean metallic surface. It takes 24 hours for curing.
Coverage: It gives a coverage 65sqft/ Kg. on metallic surface.
12B. ALGICOAT ANTICORR 210
EPOXY COALTAR BASED SOLVENTED ANTI-CORROSIVE COATING.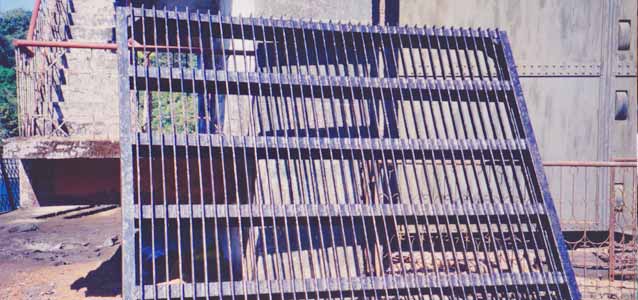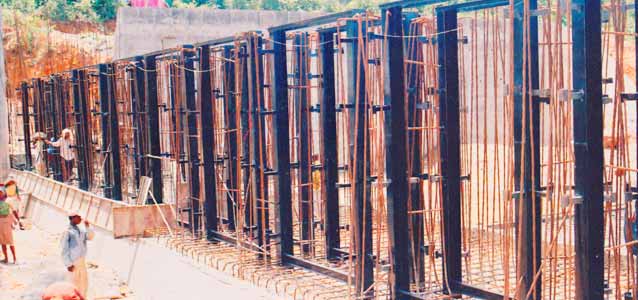 Properties: ALGICOAT ANTICORR-210 is a two component anticorrosive coating with excellent U.V. stability that is based on epoxy resin, coal tar, solvents and fillers. It can be applied on most of the surfaces to give a highly economical and excellent anticorrosive coating with long service life. It can be used as anticorrosive coating for sewer lines, ETP Tanks, Chemical Plants, steel radial gates and penstock pipes in dams, concrete and MS structures of bridges, ships, oil jetties, ports and pipe coatings and structure of saline atmosphere..
Coverage: 50 -60 ft /ltr. for 2 coats.
12C. ALGIETCH-SP
HIGHLY CONCENTRATED LIQUID CLEANING AGENT
Properties: Algietch-SP contains special additives which loosens cement, dust, steel rust, concrete, mortar and lime remainders. It can be used for etching concrete floors and rust surfaces before applying surface coating or paint on steel surfaces.
Application Method: Algietch-SP has to be applied in concentrated form. As soon as it comes into contact with cement dust, steel, dirt etc., its cleaning effect starts.